All Wireless Bras
Our supportive wireless styles give you an ultra-comfortable fit that feels great and looks even better. Works for any cup size.
Size
Color
Style
Fabric
Collection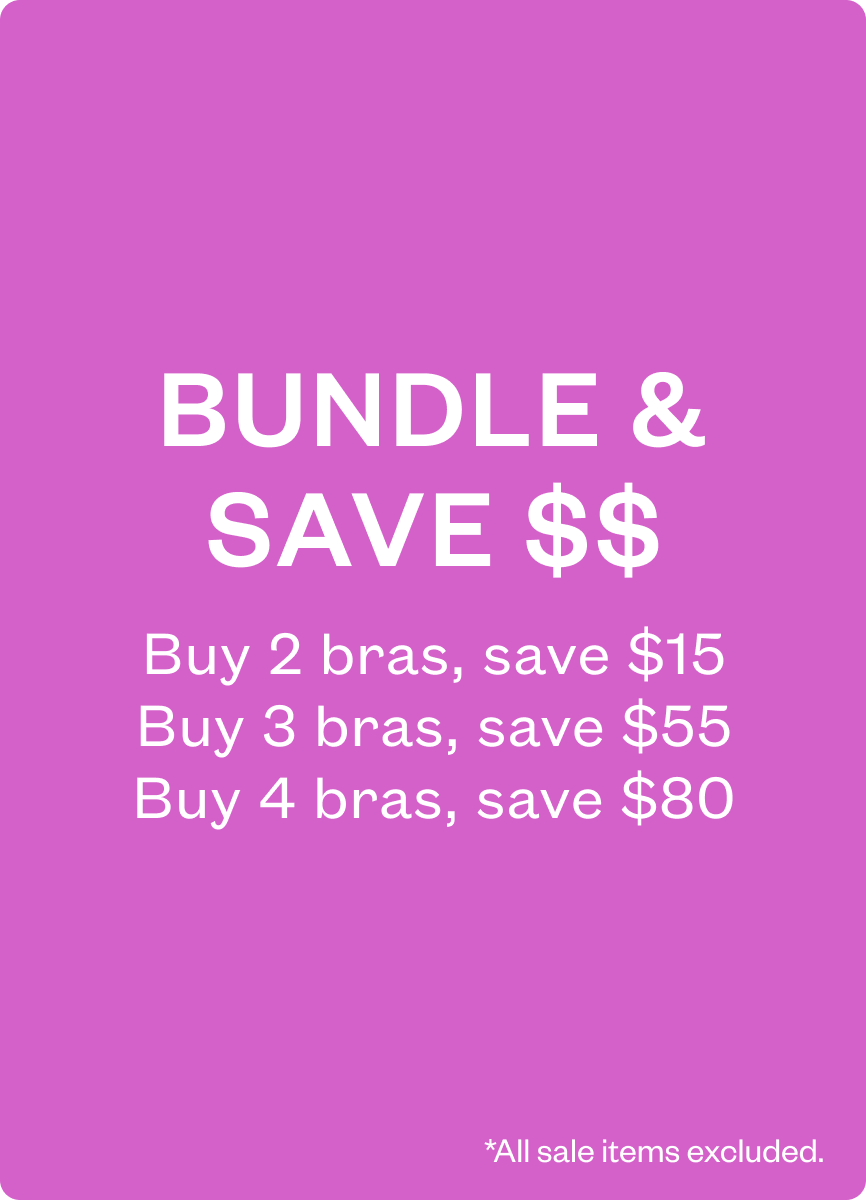 The Comfiest Wireless Bra is Waiting
These wireless bras are the most supportive wire free styles you'll ever wear. Made with a variety of breathable fabrics and cuts for everyday wear, no matter your cup size. We also offer wireless, post-surgery bras to help you recover in absolute comfort and support from day one to recovery.
When you think of wireless bras and you have heavier breasts or a larger bust, support and comfort aren't the first things you think of. Most women find wireless bras to be way too loose and never last that long. At ThirdLove, our wire-free bras are not your typical wireless with extra supportive material that's made to fit like your traditional wired bra without the underwire. Let's take a look at our wireless bra styles to help you find the perfect fit for minimal to full coverage and enough support that you may never wear a wireless bra again.
Classic Wireless Bras:
These no-bra bra wireless styles offer a comfortable fit with mid to full coverage and beautiful lift that highlights your shape best. If you like a traditional push up style bra, then you'll love any V-Neck wireless or plunge style. Our Form Seamless fabric offers minimal stitching for a smoothing and shapely finish under your clothes. Buttery soft comfort.
Wireless Nursing Bra
Perfect for all of our nursing and breastfeeding moms, made to make pumping and breastfeeding easier. Instead of the traditional wired style maternity bra, this seamless version still gives you enough support and full coverage to lift and comfort you. Easy drop down with removable cups for a custom fit, plus adjustable straps.
Comfortable Lace Bralettes
You'll love the airy lace design in this line with breathable stretch. When you need a little extra support in the back, try our racerback styles that distributes your lift with a no slip t-back. Our full coverage and triangle styles are fun to mix and match depending on your outfit.
WonderKnit™ Bralettes:
A microfiber fabric that gets more comfy with every wash, these WonderKnit™ bralettes have beautiful lace detailing around the edges and are made to sleep, lounge or accent any outfit. Let them peek through camis and cozy up to them any time.
No matter your bra size, you should always get enough support from the bras you find the most comfortable. Just because it's a wireless bra, doesn't mean it should support you any less. Find your perfect fitting bras with our Fitting Room Quiz and a Fit Stylist will help recommend the bra for your cup size and shape. Comfort is freedom, wire freedom.