Women's Smooth Underwear
Our no show undies have a wide range of cuts and coverages to fit you perfectly. Keep panty lines at bay with our stitch-free seamless styles that stay invisible under clothes.
Size
Style
Color
Collection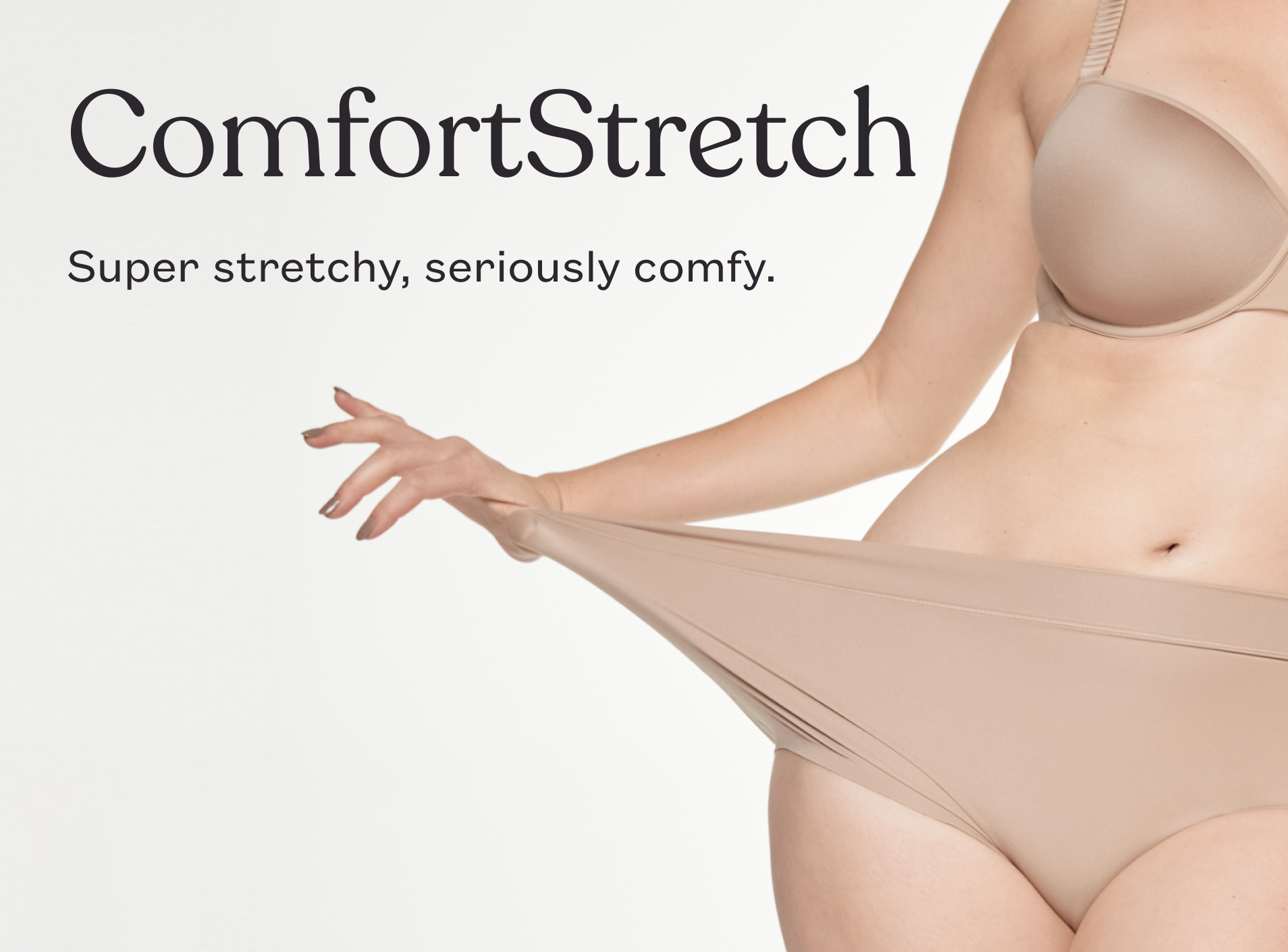 The Perfect No Show Undies
No one wants to see panty lines in their favorite dress or yoga pants, especially when the focus is on your butt. We want you to look and feel great in every pair of underwear you get here at ThirdLove. We made our no show undies completely invisible under your clothes and wedgie proof so you're super comfy, too.
This stitch-free design has smooth seams and the fabric is like a second skin, which prevents any bunching or digging in, so you feel great all day with no issues. They're so comfy, it almost feels like you're not wearing anything at all. We also carry seamless shapewear underwear that keeps everything in place so you can feel confident in every outfit.
Does Seamless Underwear Work?
At ThirdLove, we make the no show underwear for women with light, stretchy fabric that hugs your bums like a second skin. Our no show panties lay flat against your body, becoming nearly invisible no matter what you wear. There's no visible stitching, so you can forget all about those annoying panty lines that can ruin even the most elegant outfit. These seamless undies mold to your body, accentuating your gorgeous curves.
No Show Underwear Styles at ThirdLove
We believe that every woman deserves to wear the best no show underwear that fits her booty perfectly. Our ComfortStretch Bikini seamless design is peachy-soft and wedgie-proof. It's super stretchy and hugs your booty like a glove. There is no elastic leaving marks on your skin or stitching that can be visible under your tight pants and dresses. If you're looking for a little less coverage with the same level of comfort, opt for our ComfortStretch Thong. Made with delicate fabric, this design is light and airy, perfect for those of you who want to show off your natural silhouette. If you prefer more coverage with a gorgeous lift, then our ComfortStretch Brief might become your favorite no show underwear.
When to Wear No Show Undies
No show underwear is perfect for any occasion, whenever you want to create a streamlined silhouette. Pair it with your favorite yoga pants, tight leggings, a body-hugging dress, or simply a pair of jeans - it looks great no matter what! Seamless underwear is a real life-savior when it comes to creating a picture-perfect look, be it for a date with a loved one, a night out with friends, a wedding day, or simply running some errands. It's comfortable to wear for many hours, so you can easily wear it every day, all day.
Check out all of our comfortable seamless, no show undies in every cut and style from bikini panties and thongs to cheeky underwear and boy shorts. All of our no show undies come in a wide range of sizes, from XS-3X and in a variety of seasonal colors you'll love. Try our seamless, stitch free fabric when you're ready to say goodbye to panty lines for good.